VACATION TORAH SCHOOL 2022

The MJCC is excited to announce we will be hosting our 5th annual Vacation Torah School!
This year we will be diving into the story of the 3rd king of Israel, King Solomon.

SOLOMON, The Wisest Man

Join us in June for a week full of fun! There will be plenty of creating, singing and learning with your friends! And of course...don't forget the games...we promise you won't want to miss this!

We welcome kids ages 6 to12, please sign them up! Space is limited so sign up soon!!
June 20th-23rd,2022
9am-noon
With an evening program
June 24th, 2022 @6:30pm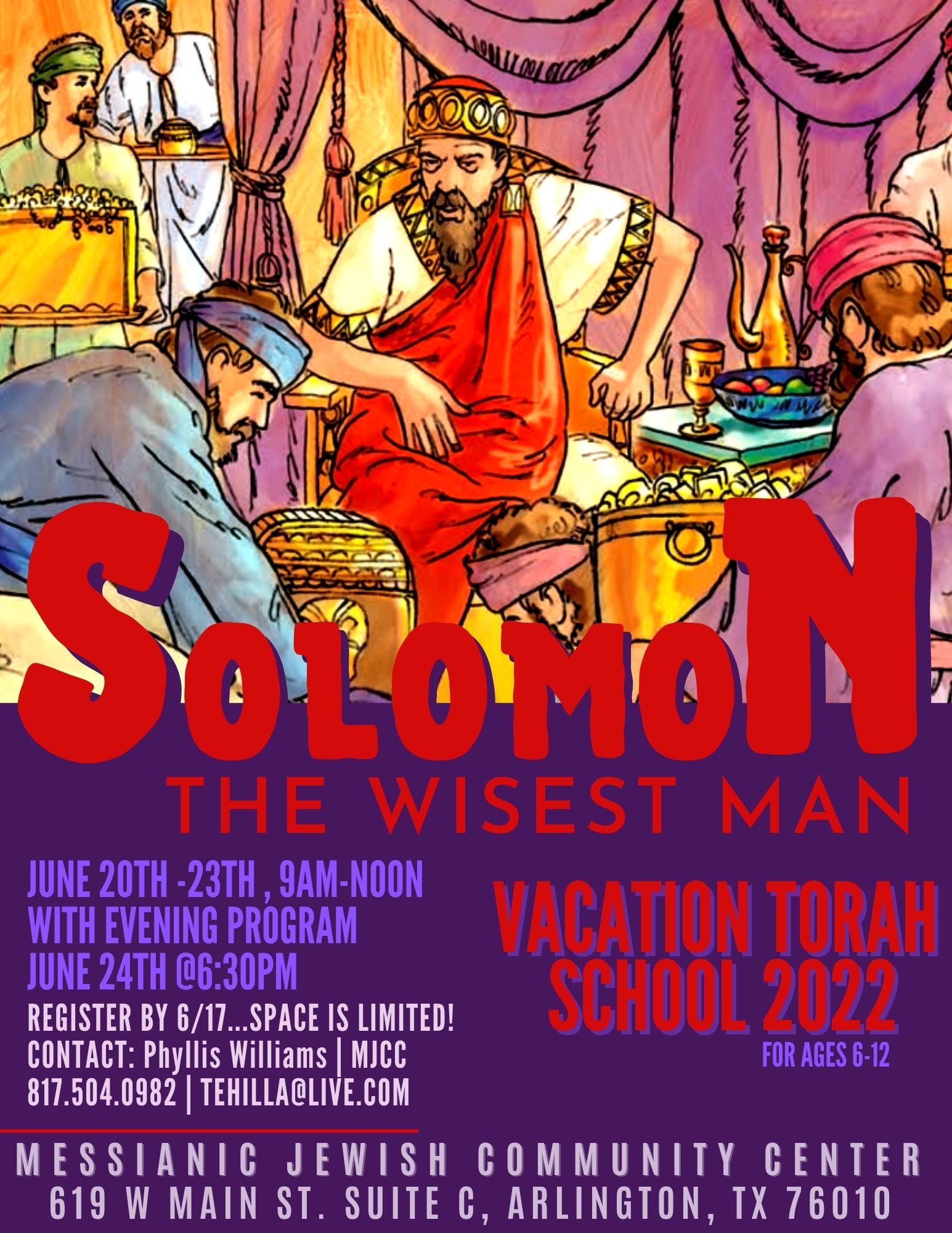 A weekly bible lesson for kids of all ages!
Crafts, music, and games are also included as time permits. A perfect hour of fun. Designed for children ages 3-12.

Hosted by Katherine Sykes, a student of King's University Messianic Judaism Master of Practical Theology Program.
Come check it out!
EVERY 2ND TUESDAY OF THE MONTH@ 4PM
FREE!