THANKSGIVING DINNER
AT THE MJCC
Don't have any plans for Thanksgiving? Please consider joining us at the MJCC for Thanksgiving Dinner with friends. Cary and Audra Clark will be your hosts and would love to spend the holiday with you! Turkey and cranberries will be provided. Bring a side dish to share.
Please RSVP that you are coming and how many in your party.
THURSDAY
NOVEMBER 24TH,2022
DINNERS AT 3PM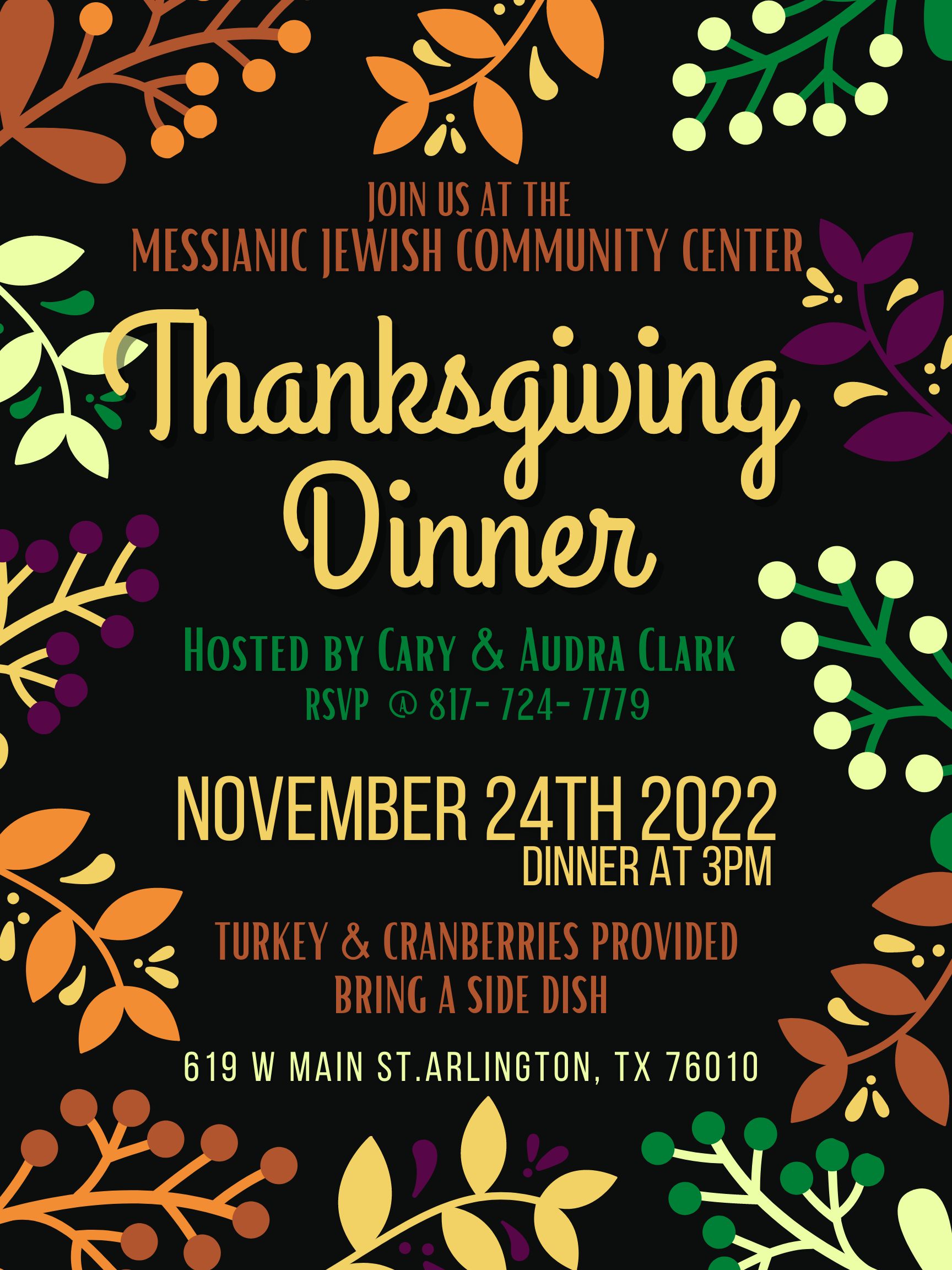 PURIM DINNER SHOW
CASTING CALL
That's right...we're looking for adults and teens who enjoy being in the limelight!
We have big parts and little parts that need to be filled in our next Purim Dinner Show.
Got the acting bug? Want to know more?
Please contact Lynn Davis @ 817.235.0650

Practices begin in December 2022 on Tuesday evenings. Show dates are March 4th and March 10th.
WEDNESDAY
NOVEMBER 29TH, 2022
@ 6:30PM
HANUKKAH DECORATIVE DOOR SIGN CLASS
Let us show you how to make your very own beautiful "Happy Hanukkah" sign to hang on your door. Perfect for the Holiday Season!
No skills required.
Register by contacting Phyllis Williams at 817.504.0982
$45 all supplies are included.
Let us know you're coming!
WEDNESDAY
DECEMBER 7TH, 2022
@6:30PM
MEN'S ACCOUNTABILITY GROUP
Join us every 1st Wednesday of the Month for a Men's Accountability Meeting..designed to strengthen and sharpen your understanding of what your role is to your family and to your community.

For more information contact Michael Arra
817.501.6472
bodpart7@gmail.com
1ST WEDNESDAY
EVERY MONTH
@ 6:30PM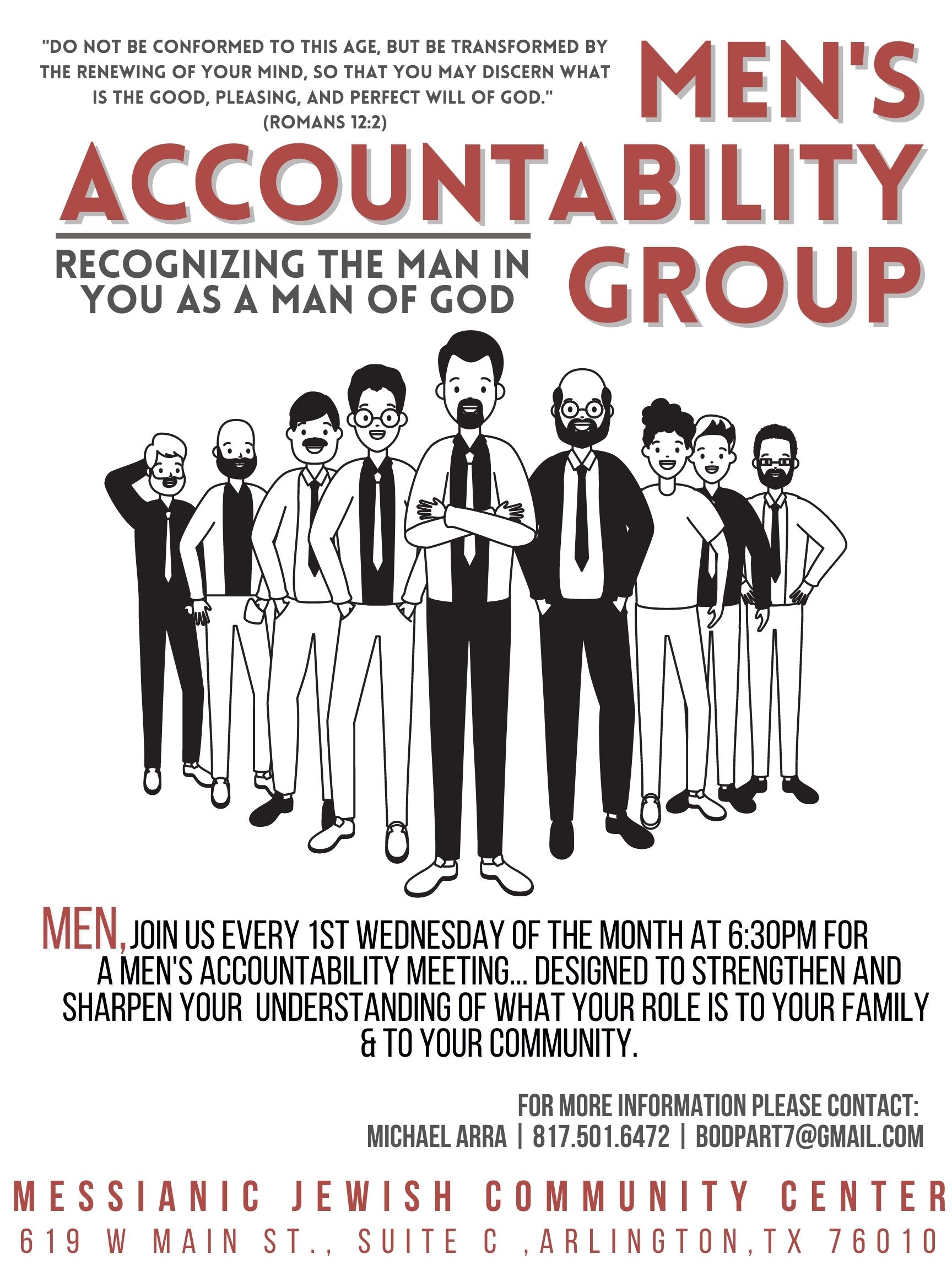 We are very excited to introduce our first women's fellowship group at the MJCC! Join us for an intimate time set aside for prayer, worship, and sharing with fellow women.

Hosted by Zelta O'Grady..led by the Holy Spirit!

3RD WEDNESDAYS
EVERY MONTH
@ 11:30AM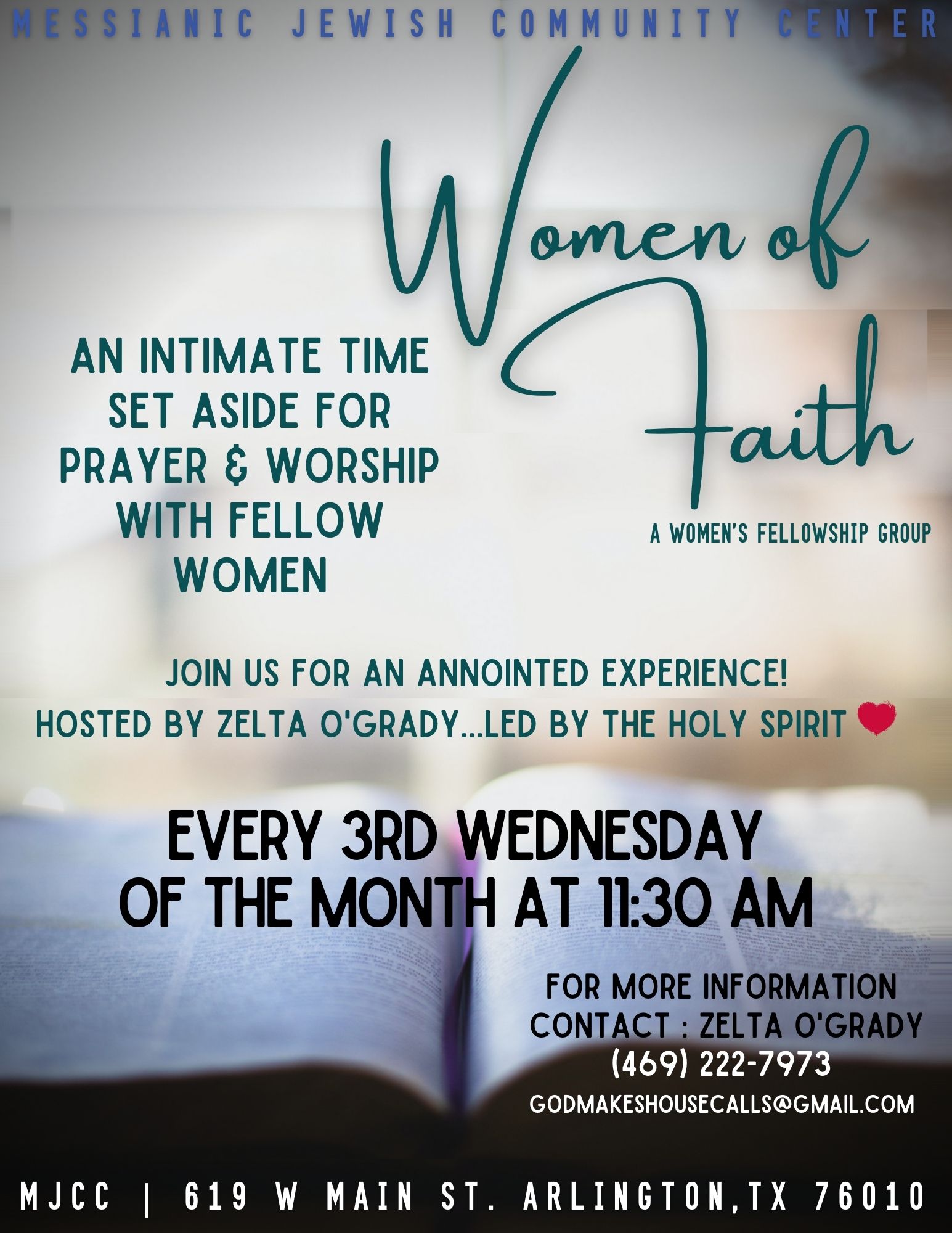 THE BEGINNING OF WISDOM, studies the synagogues weekly torah portions with reference to Psalms, Proverbs, Ecclesiastes, Job, Song of Songs, Wisdom of Solomon, and the New Testament. The lessons emphasize the quests for wisdom, a meaningful life with the presence of God, and spiritual growth.


Hosted by Cary & Audra Clark
Price:$60 (materials cost for the year)
6:30PM Snacktime Social
7:00pm Class Starts
Join anytime!