Don't miss this movie night...along with an introduction viewing of the first episode of the popular series, THE CHOSEN, we will also be showing a mini documentary that explores the reaction of a group of non-religious GEN-Z young adults after viewing THE CHOSEN.
SATURDAY
AUGUST 2OTH, 2022
START TIME @ 6:30PM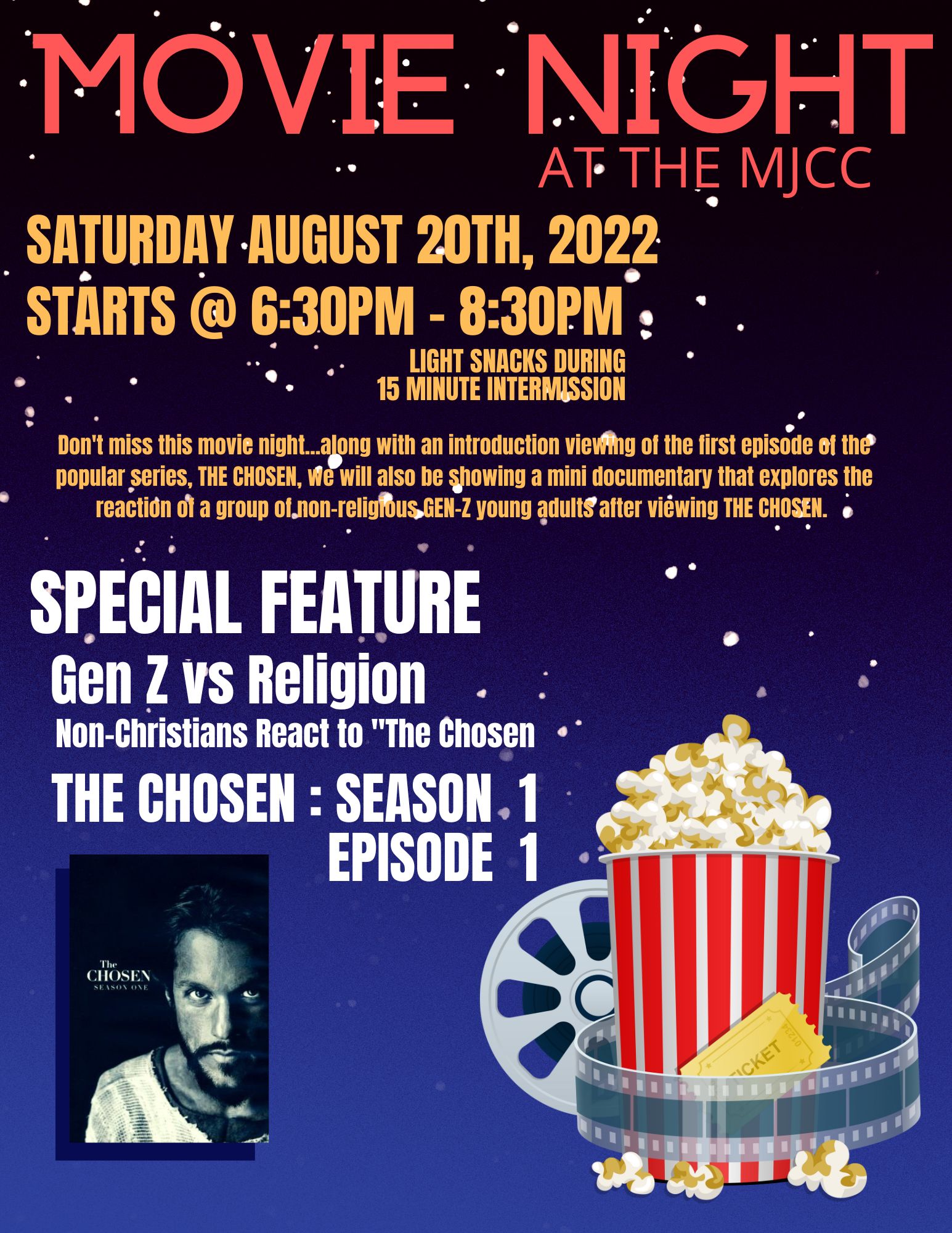 MJCC wants to cordially invite all widows, widowers, family and guests. Join us at our next fellowship potluck dinner on September 23rd.
Guest Speaker will be Michelle Benami of Sukkat Shalom Congregation.
FRIDAY
SEPTEMBER 23RD, 2022
@ 6:30PM
MEN'S ACCOUNTABILITY GROUP
Join us every 1st Wednesday of the Month for a Men's Accountability Meeting..designed to strengthen and sharpen your understanding of what your role is to your family and to your community.

For more information contact Michael Arra
817.501.6472
bodpart7@gmail.com
1ST WEDNESDAY
EVERY MONTH
@ 6:30PM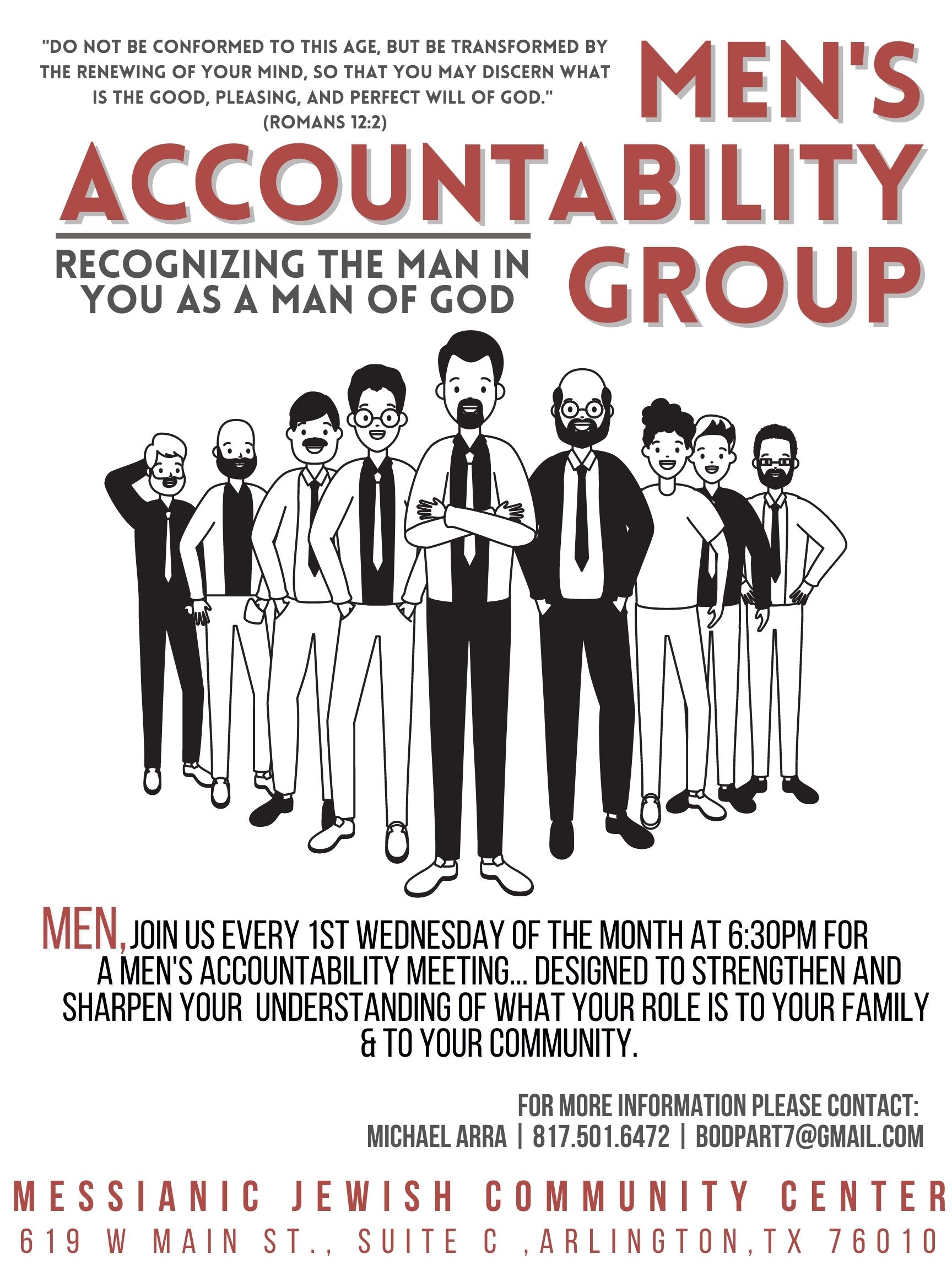 We are very excited to introduce our first women's fellowship group at the MJCC! Join us for an intimate time set aside for prayer, worship, and sharing with fellow women.

Hosted by Zelta O'Grady..led by the Holy Spirit!

3RD WEDNESDAYS
EVERY MONTH
@ 11:30AM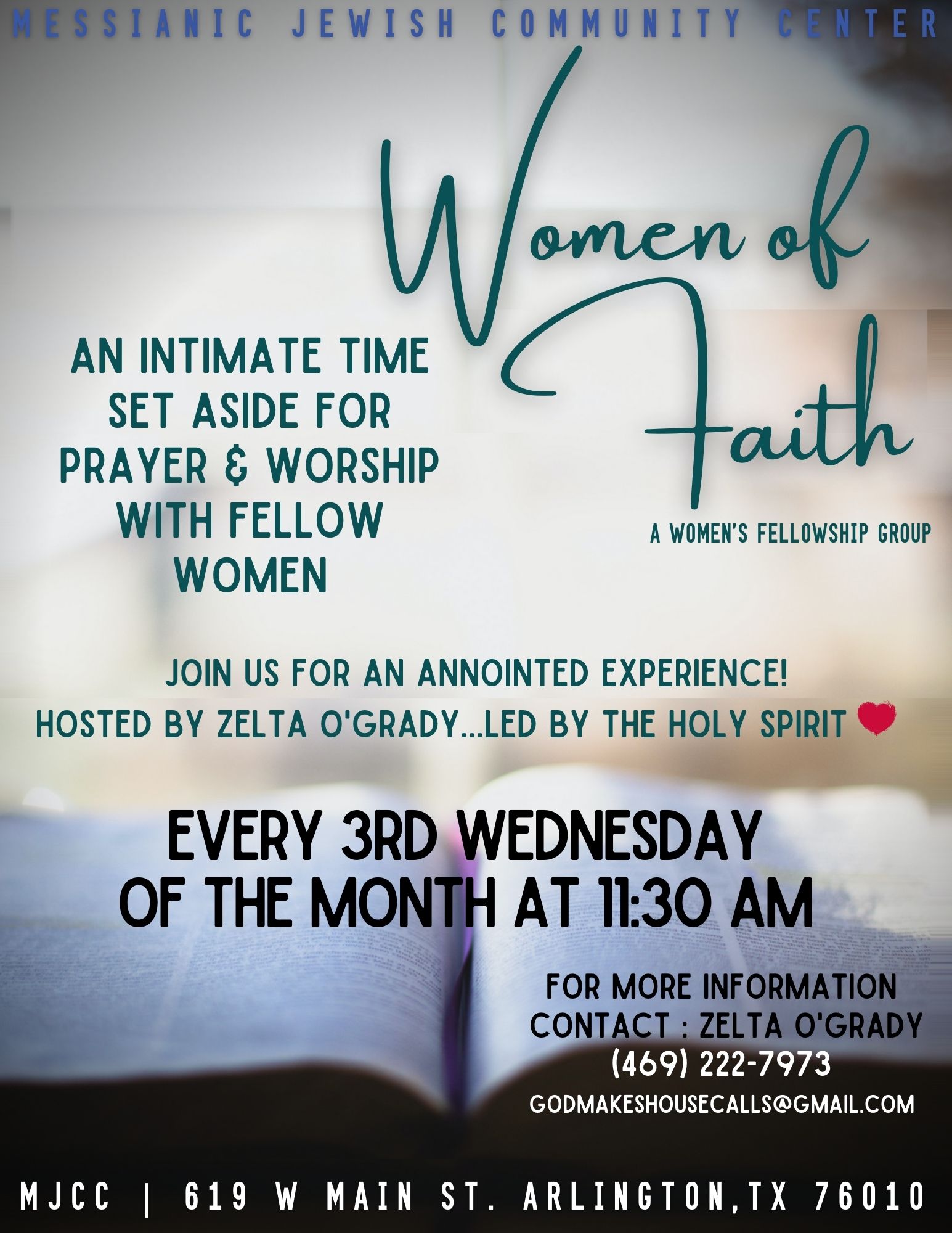 Unless we know the Jewish Yeshua, we don't know the real Jesus. In the fall of 2020, Torah Clubs around the world launched an epic study into the Jewishness of the life and teaching of Yeshua of Nazareth. Experience the spiritual transformation that comes from learning His stories, miracles, parables, and teachings from a Jewish perspective.


Hosted by Katherine Sykes
Price:$60 (materials cost for the year)
Join anytime!