MJCC wants to cordially invite all widows, widowers, and their children to our first Messianic widows, widowers, and children ministry dinner, devoted entirely to increasing fellowship opportunities for this sector of the body of Messianic believers. This fellowship dinner is open to the Messianic believers attending congregations located in the DFW area. The monthly dinner will be held May 27, 2022 at 6:30pm. The main dish, drinks, and paper goods will be provided by MJCC, but we ask each family to bring a healthy side dish that you know both you and your children will enjoy and want to share with other. We will look forward to doing this once a month. Please RSVP by Monday May 23rd, 2022.
FRIDAY
MAY 27TH,2022
@ 6:30PM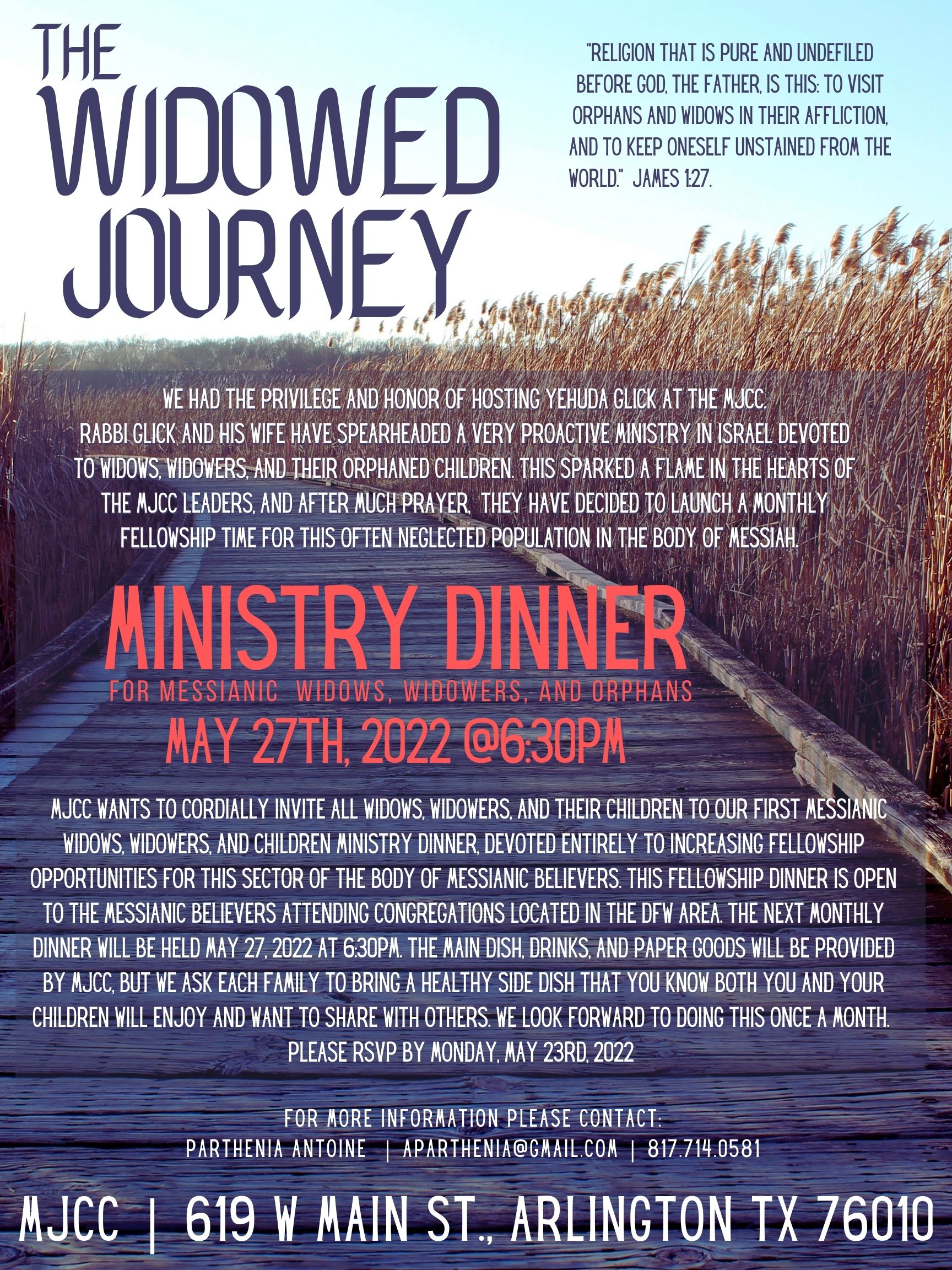 Join us at the MJCC for an evening focused on healing, prophecy, and deliverance.
Every First Friday of the Month
Hosted by Zelta O'Grady
Bring a dish to share for community meal to follow.
MEN'S ACCOUNTABILITY GROUP
Join us every 1st Wednesday of the Month for a Men's Accountability Meeting..designed to strengthen and sharpen your understanding of what your role is to your family and to your community.

For more information contact Michael Arra
817.501.6472
bodpart7@gmail.com
1ST WEDNESDAY
EVERY MONTH
@ 6:30PM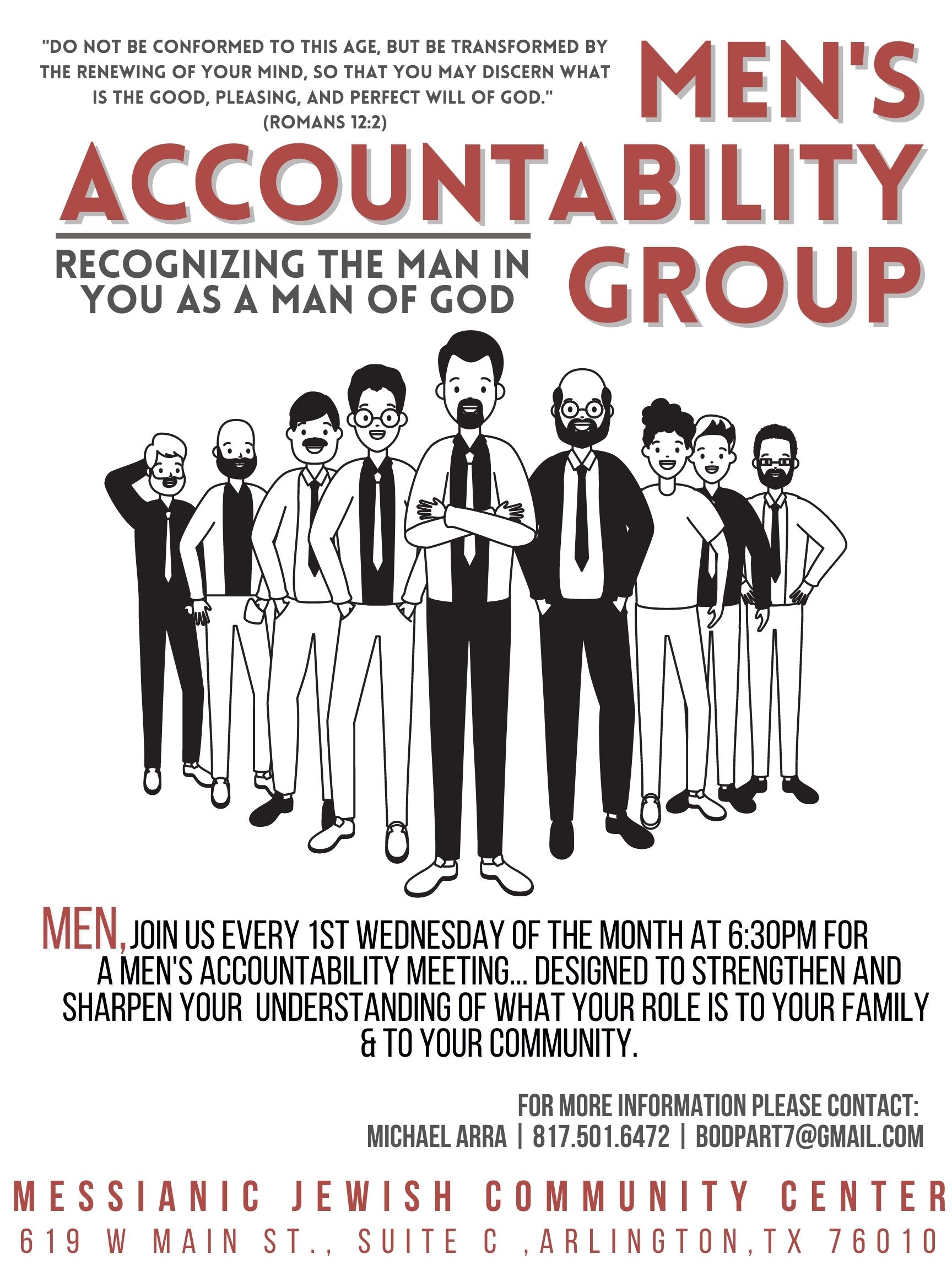 We are very excited to introduce our first women's fellowship group at the MJCC! Join us for an intimate time set aside for prayer, worship, and sharing with fellow women.

Hosted by Zelta O'Grady..led by the Holy Spirit!

3RD WEDNESDAYS
EVERY MONTH
@ 11:30AM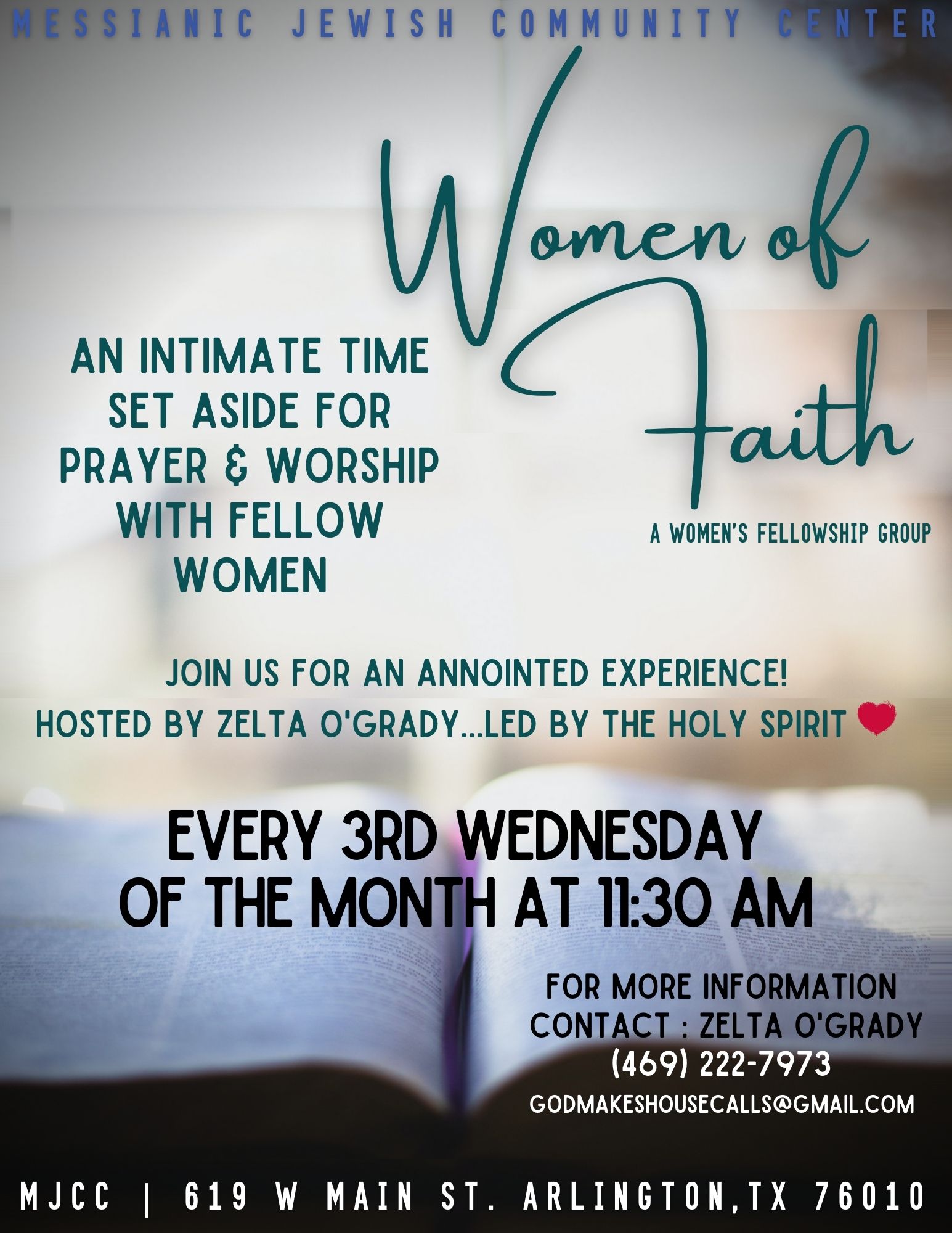 Unless we know the Jewish Yeshua, we don't know the real Jesus. In the fall of 2020, Torah Clubs around the world launched an epic study into the Jewishness of the life and teaching of Yeshua of Nazareth. Experience the spiritual transformation that comes from learning His stories, miracles, parables, and teachings from a Jewish perspective.


Hosted by Katherine Sykes
Price:$60 (materials cost for the year)
Join anytime!