EVERY THIRD FRIDAY OF THE MONTH
The MJCC will host Erev Shabbat Dinner every third Shabbat of the month.
Come and fellowship with your Messianic brothers and sisters, while eating and bringing in the Sabbath together.
NOVEMBER 18TH 2022 @ 6:30pm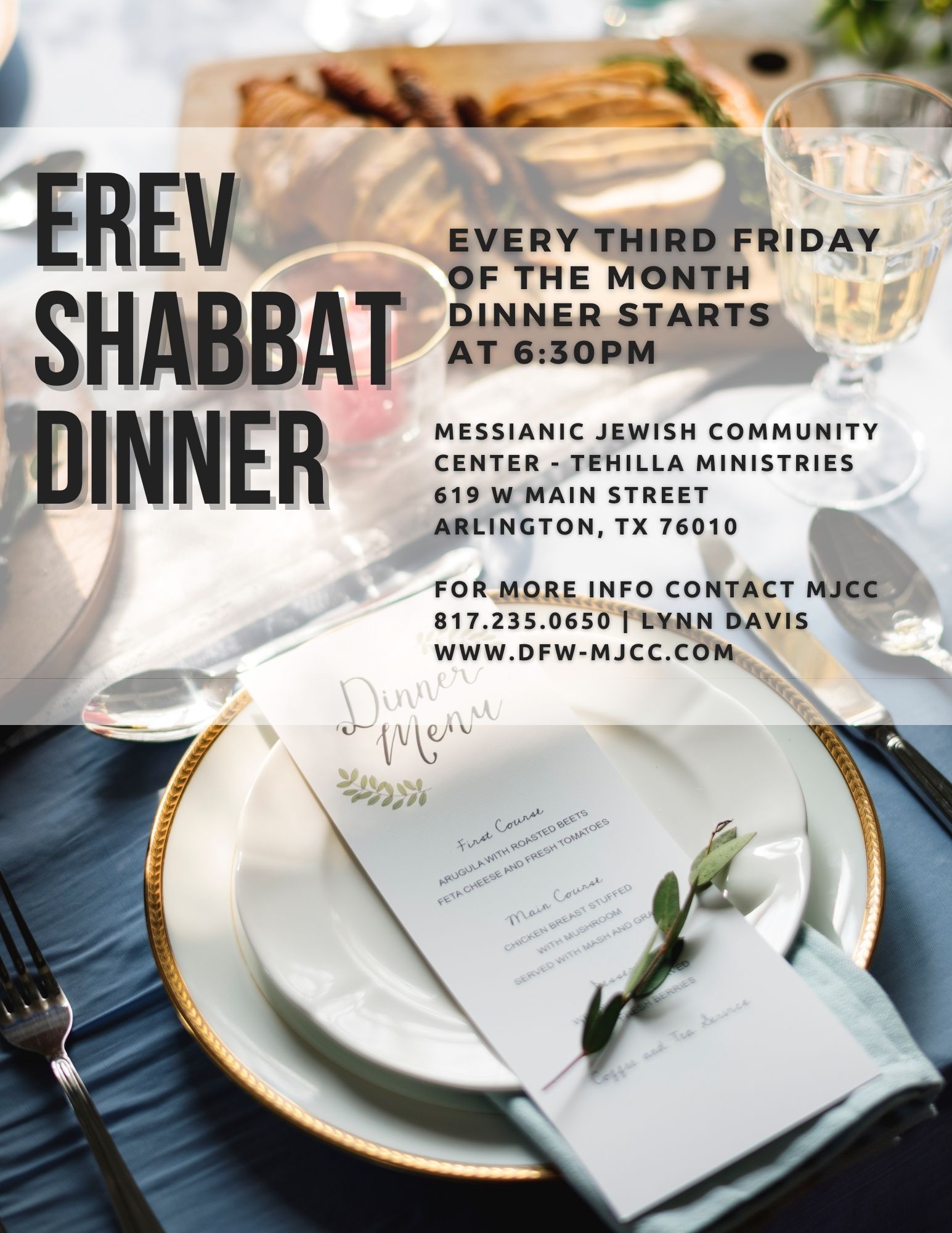 Don't miss out on the 6th annual MJCC Chanukah Party and potluck dinner! A perfect chance to celebrate the Festival of Lights with family and friends. Enjoy an afternoon of games for all ages and fun competitions. Followed by a Pasta Bar Potluck meal and family entertainment to delight all ages!
Bring your family and friends and a dish to share! See you there!
DECEMBER, 17TH 2022
4PM - 8PM